We sell, install and maintain a full range of products from a variety of manufacturers who are leaders in their fields, including fire extinguishers and alarm and suppression systems, SCBA and other respiratory products, commercial and residential sprinkler systems, emergency lighting, closed-circuit television, audio systems and more.
FPEC can be your organization's single supplier of top line products available with volume purchase discounts, saving you time and money.  There's no need to deal with dozens of different suppliers that each meet only niche needs; we provide comprehensive safety and security solutions.  Our longevity and volume purchases give us access to top line products at the best prices.
Our products allow customers to stay fully compliant and up to code. For more information on regulations and fire codes, see the websites of the NFPA or the NAFED, or contact us to discuss the best plan of action.
Sound Reinforcement Systems
FPEC works with only the top distributors that produce the finest and most reliable equipment.  Because of our sales volume, we are able to offer our customers the very best products at significantly reduced prices.  Explore these links to the websites of our largest suppliers; you'll find lots of detailed information about the companies that set the standard for quality in their fields.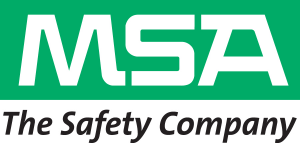 Looking for a brand you don't see listed? We work with many reputable companies. Contact us for more information.